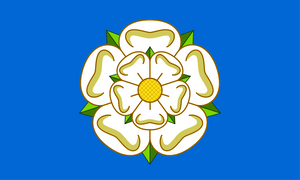 Sweets of Yorkshire - Part 2
Introduction
Following on from Part 1 of Yorkshire Sweets, we have a couple more manufacturers that are very well known in this part of the UK. If you haven't read our previous post you can find it here.
We left you having talked about Joseph Dobson & Sons, and their superb Yorkshire Mixtures... well what could be a better start than talking about their South Yorkshire Rivals based in Sheffield.
Maxons of Sheffield
As previously mentioned Maxons are based in Sheffield, the largest city in the Southern Riding of Yorkshire. It was Henry Dixon who began the business making sweets and toffees back in 1885. The company continued to grow in the early 20th Century and became one of Yorkshire's largest manufacturers. Henry's son, also called Henry, continued the name and traditions right on into the middle of the 20th Century. It was in the 1950's when 3 local sweet manufacturing families (Henry Dixon, MacDonald (Mac & Sons) and Ralph Pitchfork Ltd) joined forces and became Maxons of Sheffield. Today the 3rd generation of Pitchforks still run the company.
Maxons are best known for their traditionally made sweets especially Yorkshire Mixtures, flavoured Rock such as Fruit and Aniseed, Cherry Balsams and not forgetting the Sweet Shop classics Kali, American Cream Soda and Rainbow Crystals. (Sherbets).
Rowntrees
Rowntrees was founded in York by Henry Isaac Rowntree in 1862 but the Rowntree story can be traced back even further to 1725. It was a woman from a well known Quaker family by the name of Mary Tuke who first opened a small grocery shop, which at a time would have been quite a remarkable feat. She went on to employ her nephew, William, as an apprentice in 1746 and he inherited the business 6 years later when she died.
His son, Henry joined the business and in 1862, the shop then went on to specialise in tea, coffee and chocolate drinks. In 1785 they started to manufacture cocoa and chocolate themselves.
In 1862, Henry Isaac Rowntree purchased the Tukes' cocoa and chocolate business. Two years later in 1864 he acquired an old iron foundry at Tanners Moat for £1000 and moved production there. Rowntree & Co was formally established.
The business went into a decline in the years leading up to the First World War so new marketing strategies based on American promotional methods were introduced. With product development, branding and advertising this meant that the company prospered greatly. During the 1930's many products were launched which have since become household names such as Kit Kat, Aero, Smarties, Rolos, Polos, Black Magic and Dairy Box.
Rowntrees became a big employer in York, but in 1988 the Swiss Multinational Company Nestle, took over the business much to the opposition of the people of York. Thus the long tradition of sweet making at Rowntrees finally came to an end.
Terry's
We cannot talk about the traditions of sweet and confectionery manufacture in Yorkshire without a mention of the infamous Terry's.
Joseph Terry, was born in Pocklington, a small market town situated at the foot of the Yorkshire Wolds and about 12 miles East from York. He came to York as an apprentice in an apothecary in 1823. He married a woman who was a relative of Robert Berry, who had a small confectionery business. Joseph gave up his work as a chemist and joined Berry in his shop selling cough lozenges, lemon and orange candied peel and other sweets. In 1825 Robert Berry died and Terry agreed a new partnership with his [Robert Berry] son, George Berry thus forming the name of Terry & Berry.
George left the business in 1828 and Joseph continued on his own and by the middle of the century the Terry name was well known in Britain. With the use of the railways this meant that he could transport his sweets all over the country.
Terry's became a big manufacturer of chocolate and were particularly famous for All Gold, first produced in 1930 and the Chocolate Orange, which followed a year later.
Terry's was bough out by the Multinational Corporation, Kraft, in 1993 and the factory was closed on 30th September 2005 with the loss of 316 jobs. In 2012, Terry's became part of Mondelez International. Then in 2016 the brand was acquired Eurazeo and production of the Chocolate Orange was moved to Strasbourg. 
Thomas Elgie, The Sweet Scoop
Thank you for taking the time to read our blog, please leave a comment if you wish.
---
6 comments